SUCCESS THANKS FOR HELPING ME REACH MY GOAL! YOU CAN STILL CONTRIBUTE BY CLICKING THE PAYPAL DONATE BUTTON ON THE TOP RIGHT OR BUY SOME MUSIC FROM THE MUSIC PAGE.
Hi-resolution photos
HERE
Photos by Ethan Shvartzman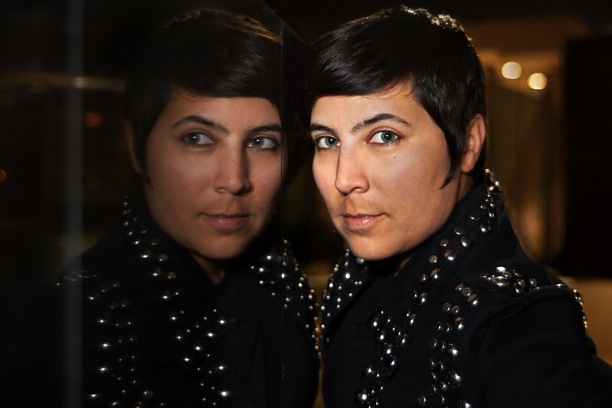 Over the past year Santina has been perfecting the songs for her second record titled
Fantasy Park
. Recording begins May 2015 and the EP is projected to be ready in the summer. Plans for a west coast tour and radio visits are in the works also.

SANTINA GIORDANO
emerges from the Los Angeles underground rock scene with her debut solo album LIFE IS MY FAVORITE THING (Released in 2010) Giordano's raw vocals and penetrating lyrics spare no season of the soul.


This provocatively honest album explores themes of regeneration and transformation, featuring 8 original songs. The sultry English/Italian vocals of
Full Moon Kiss
(as featured on the TV show
, Gossip Girl, )
to her soulful rendition of the classic song, House of the Rising Sun. Giordano reveals both a personal resilience and an immutable artistic resonance.

EVEN MORE ABOUT ME

REVIEWS

"I am a huge fan of Santina and her music. Her songs are amazing and her voice is nothing short of addictive."
- Pauley Perrette, Actor / Abbey Sciuto NCIS


As an early fan of Hidden, I am delighted that singer-songwriter Santina Giordano has re-emerged on her own with a strong collection of original tunes. While staying true to her punk and grunge roots, Santina's sound today is a reflection of many strong women from diverse musical traditions who preceded her: I hear traces of Chrissie Hynde, Flora Purim, Carole King, Diana Krall, Sheryl Crow to name but a few.

Santina sighs, she screams, she purrs and growls, she laughs and cajoles — the emotions are there for all to see/hear. The tunes are well written and interesting, the musicianship excellent. A great new adddition to my playlist! -- Dr. Wanda Bryant (Pasadena City College, CalArts,)
Santina sings the truth. The sound is today's "Indie," but she captures the essence of the Beat poets reading their best works in San Francisco coffee houses 50 years ago. --Scott Carter, former Radio Host